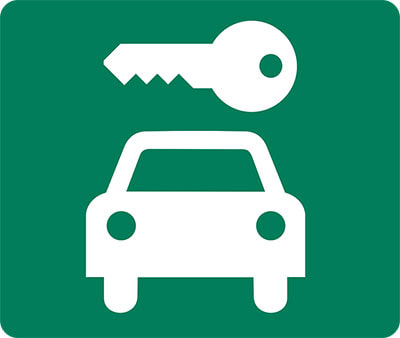 INSURANCE COVERAGE FOR RENTAL CARS; DO YOU NEED IT?
Not everyone will need to purchase extra insurance for their rental car, but you should be sure of the facts ahead of time. Do you need rental coverage in the Houston/Aldine or New Caney, Texas area? Let's take a look at several scenarios to help you discover if rental car insurance is a policy you need.
Do you already have auto insurance?
If so, your current policy may extend to cover a rental car as well as your own vehicle. You should call your agent ahead of time to see what is covered in your auto insurance policy for rental cars. If you only have basic liability coverage, you would be responsible for damage done to the rental car in case of an accident. You will also need to pay your deductible.
Will you be covered if you are injured?
This also depends on what your auto insurance covers, and what type of health insurance you have. If you don't have good coverage for personal injury, it would be a good idea to buy rental car insurance.
Do you travel often and use rental cars, but don't own a vehicle?
There is a policy you can purchase called Non-owner Auto Insurance. This would be a good choice for you, as it would keep you covered no matter which vehicle you are driving.
What if your belongings are stolen from your rental car?
Thankfully, if you have homeowners insurance or renters insurance, the coverage extends to your personal property away from home. This means if you lose something to theft or other peril while your belongings are in storage, a friend's house, or a rental car, for example, your homeowners/renters insurance will step up to reimburse you for your loss. You will still be responsible for your deductible.
Are you renting while on a business trip?
If so, check with your employer to see if you will be covered by your company's insurance policy.
What should you do before renting a vehicle?
If you already have auto insurance and homeowners/renters insurance, give your agent a call to see how your current policies extend to rental cars. Also, call your credit card company to see if they offer any coverage to rental cars that you pay for with your card.
If you don't have homeowners/renters insurance, or have auto insurance, give your agent a call to see if a non-owner car insurance policy would be a good option for you, or if you would be better off buying extra coverage from the car rental company.
Being prepared ahead of time by checking into these facts could save you a boatload of cash so you don't blindly buy into all the options offered to you by a rental car company. After all, it doesn't make sense to pay for coverage that you already have, right?
If you have more questions about these topics, give Armstrong Insurance a call. We can go over your policies with you to see how you are already protected, and can talk about other options available to you as you travel.